Our company has grown thanks to the gifts of nature and their transport. Taking care of the environment, we want to repay the nature!
Since 2015, we have been a member of the Polish Association of Sustainable Farming ASAP, a non-commercial initiative bringing together people and companies representing various industries that are part of the food production value chain.
Transport is our passion. We are not afraid of challenges. Let us take care of your cargo!
We have been providing road transport and forwarding services in Poland and Europe for over 25 years. The main branch of our activity involves the transport of agricultural products, but we also offer comprehensive services in the field of forwarding, transport under tarpaulin and transport of oversized goods. What distinguishes the Sobanscy brand from the competition is the special care for entrusted loads and the natural environment as well as modern technologies – both in the fleet and in transport management at each of its stages.




---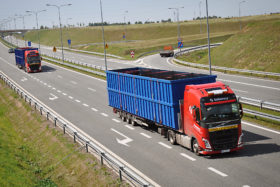 When you need your company to have a new website or if you venture on updating your old webpage with a new look and functionality, the choices are versatile.